Flexible Ice Blanket | ICEEPAK AUSTRALIA
---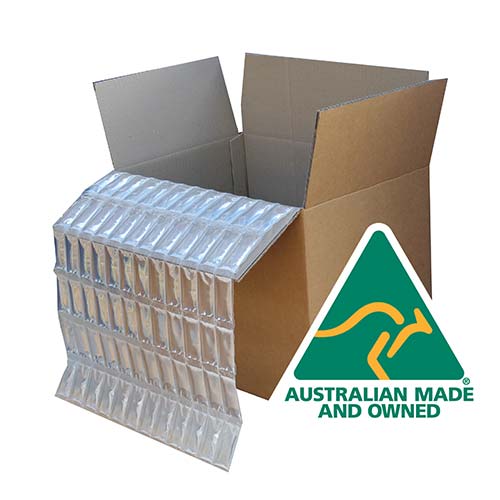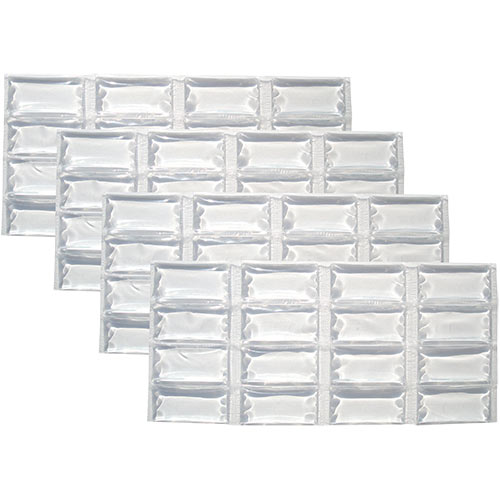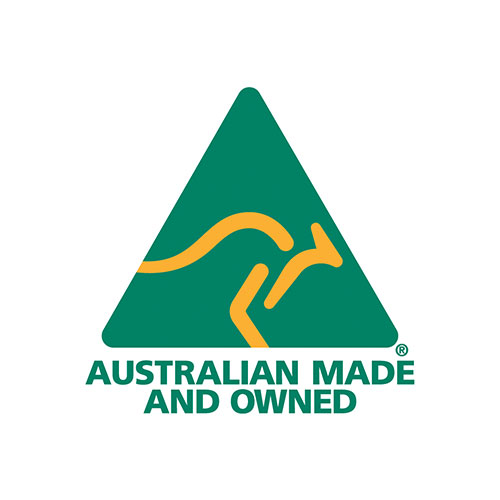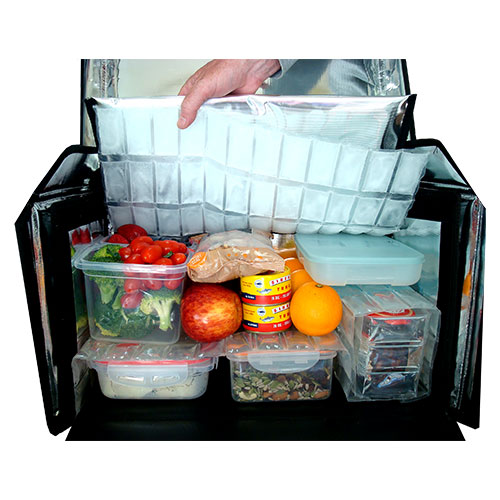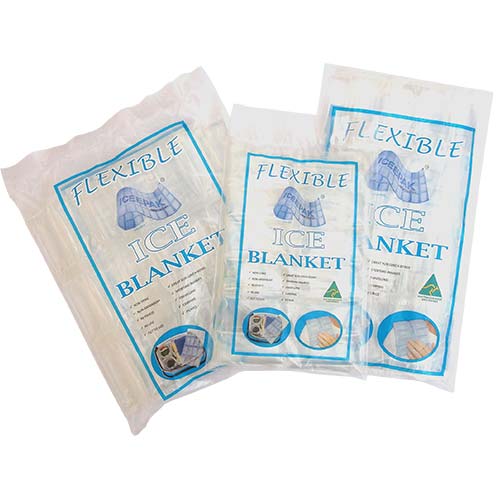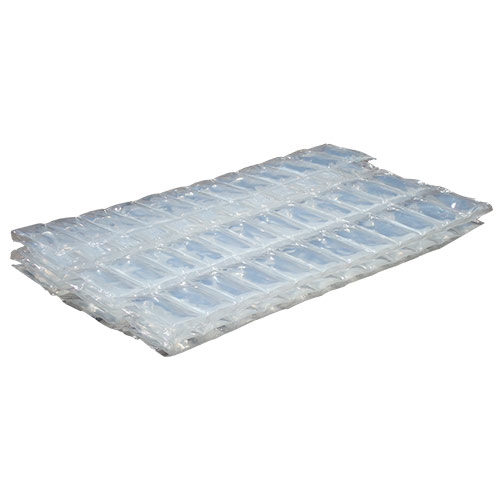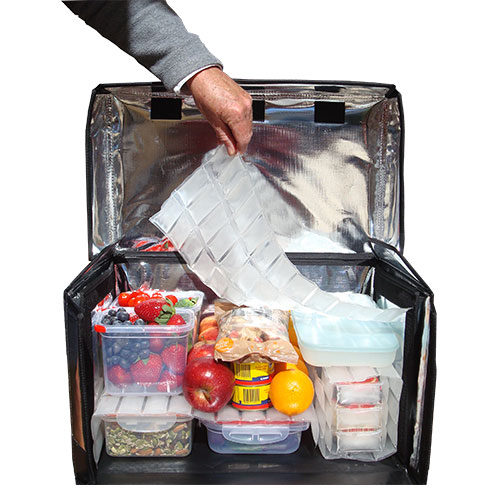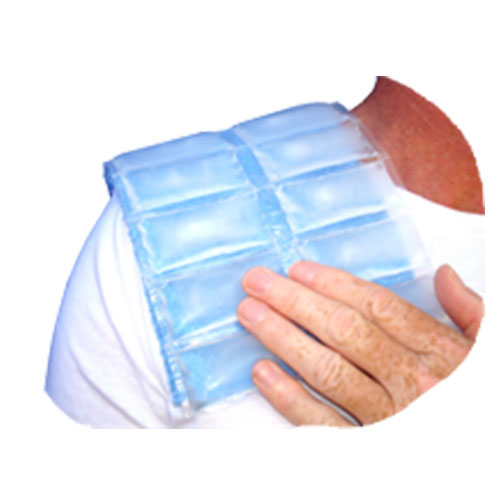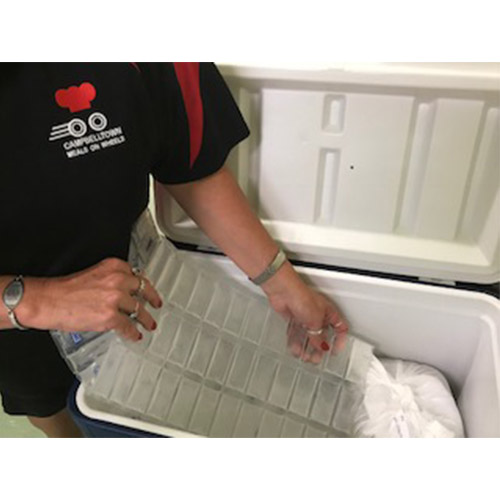 Transport cold and frozen food, Vaccines, Serum & Blood.
Great for lunch boxes, camping, picnics, sporting events, travelling.
Spread between food layers for maximum effect.
Pre-chill or freeze food prior to putting in container.
Wrap Ice Blanket around items in esky or container.
Freeze ice blanket overnight prior to use.
Hygienic, non-absorbent, re-usable and washable in mild detergent.
Non-toxic, Food safe product.
Wrap in towel and apply to affected area for minor sporting injuries, and swelling.
Do not eat.
Cut to preferred size
Size (55mm)
Code
Measurements
Price Inc. GST

Carton
IB-80-12x136-1
10.6m x 44cm one continuous sheet
$ 217.80
1 Meter
IB-80-12x13-1
1 x 12 cells (44.00cm) by 13 rows (1 meter)
$ 33.00
Sizes For Lunch Bags & Eskies

Mini
IB-80-6x4-1
1 x 6 cells (22.00cm) by 4 rows (32cm)
$ 5
Medium
IB-80-8x4-1-4x4-1
1 x 8 cells (29.50cm) by 4 rows (32cm)
1 x 4 cells (14.50cm) by 4 rows (32cm)
$ 10
Large
IB-80-12x3-2
2 x 12 cells (44.00cm) by 3 rows (24cm)
$ 14
Esky Ice Blanket
IB-80-12x8-1-ESK
1 x 12 cells (44.00cm) by 8 rows (64cm)
$ 22.00














Flexible Ice Blanket Information:
1 kilo of 'Flexible Ice Blanket' can be spread over a larger area than 1 kilo of blue/gel packs
Maintains a refrigerator temperature, kilo for kilo, better than any other controlant
Distributes cold evenly eliminating any hot spots
Uses less space, covers more area
Can be cut to size for all your cold storage needs
Will not freeze or burn food or pathology specimens
More sanitary than ice, is non-absorbent so bacteria can't grow
HACCP approved non-toxic food grade film
Re-usable over and over again
Easy to clean
Washable in mild detergent/bleach
Water in Flexible Ice Blanket is clean and sterile
Ultra Violet treatment to inactivate microorganisms
Culligan water filtration system for purity
Will not contaminate food if ruptured
UV-treated water has not been chemically treated
Can be placed directly on skin for swelling
Protects as a cushion, withstands 60psi
Use to prolong ice
Use when no power to 12v fridge
FLEXIBLE ICE BLANKET is the original and most hygienic ice product to keep food cold for meal deliveries, fish and even live crabs and is used by Meals on Wheels throughout Australia. It is also used by Immunization Organizations for the transportation of sensitive pharmaceutical items and vaccines. You can use 'Flexible Ice Blankets' to wrap around perishables when doing your home shopping, children's lunches or to prolong food staying frozen longer, especially when travelling. When camping, simply plan your meals; steak, sausages, stews etc, freeze, then layer in our Sof-Pac® bag or Esky Cooler between sheets of frozen Flexible Ice Blankets for optimum chill factor. 'Flexible Ice Blankets' are more versatile than an ice pack because it is a flexible blanket of ice which can be wrapped around food and bottles ensuring they are totally insulated to stay cool longer. They are the best ice alternative when you discover how to keep things cool and frozen without everything floating in melting ice. While one ice crystal remains in the cell the temperature is still 0°C.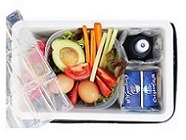 The 'Flexible Ice Blanket' film is a food grade and non-toxic product approved by HACCP. The liquid in 'Flexible Ice Blanket' is also food grade, non-toxic and will not contaminate any product should the cells be punctured.
The 'Flexible Ice Blanket' is made up of separate cells which distribute the cold evenly eliminating any hot spots. Unlike traditional gel and ice / cold packs the 'Flexible Ice Blanket' system will continue to work even if several cells are ruptured as only a minimal percentage of the chill factor is lost.
Unlike crystals which need to be soaked, the 'Flexible Ice Blanket' does not need to be hydrated and will not absorb any spills. It can be washed with mild detergent or bleach after each use avoiding any build up of germs and bacteria causing odours. Just place back in your freezer overnight ready to be used again and again. 'Flexible Ice Blanket' will last for years when due care is taken.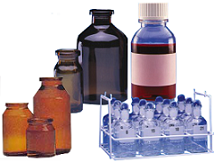 'Flexible Ice Blanket' was originally conceived and manufactured to transport whole blood, serum, plasma and other blood derivatives at a temperature between 2°C -8°C. 'Flexible Ice Blanket' is also used to transport vaccines and heat labile diagnostics. The 'Flexible Ice Blanket' pouch is designed to prevent blood products from being frozen regardless of ambient temperatures.
'Flexible Ice Blanket' is NOT capable of freezing any pathology test specimen as the liquid's phase change temperature is above 0°C and they can be used for sports injuries and applied directly to the skin as it won't burn, even when frozen.
When frozen Flexible Ice Blankets are used to keep pathology specimens at refrigerator temperature, they can be kept and transported in this environment (between 2°C to 8°C) for up to 8 hours, when correctly packed in a Sof-Pac® insulated container.
Terms of Online Purchase
Due to Health, Hygiene and Food Safety practices please choose carefully when purchasing our goods online, as we have a "No Return", "No Exchange" and "No Refund" policy for change of mind, choosing the wrong size, choosing the wrong colour and choosing the wrong quantity.
By proceeding with your online purchase, you are agreeing to our Terms of Online Purchase.
Product information can always be sought by calling 1300 559 568
For large or custom orders please call us on 1300 559 568
Prices shown in the Paypal Buy Buttons INCLUDE Australia Post postage within Australia ONLY
For overseas delivery please contact us for mailing price.
Please provide a safe and secure mailing address as well as your mobile phone number.
For freight discounts on larger quantity orders, please contact us.