McDelivery | Iceepak Australia
---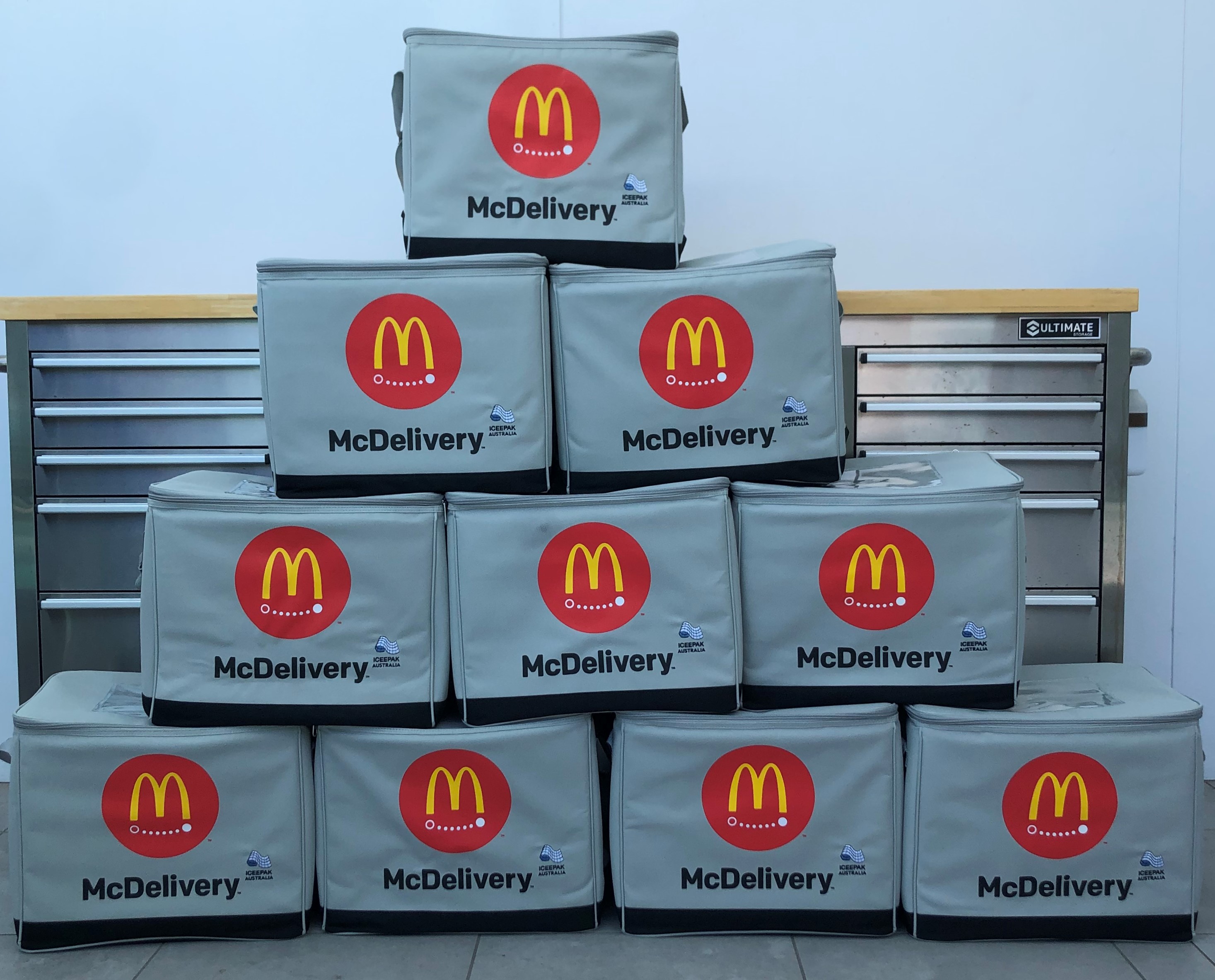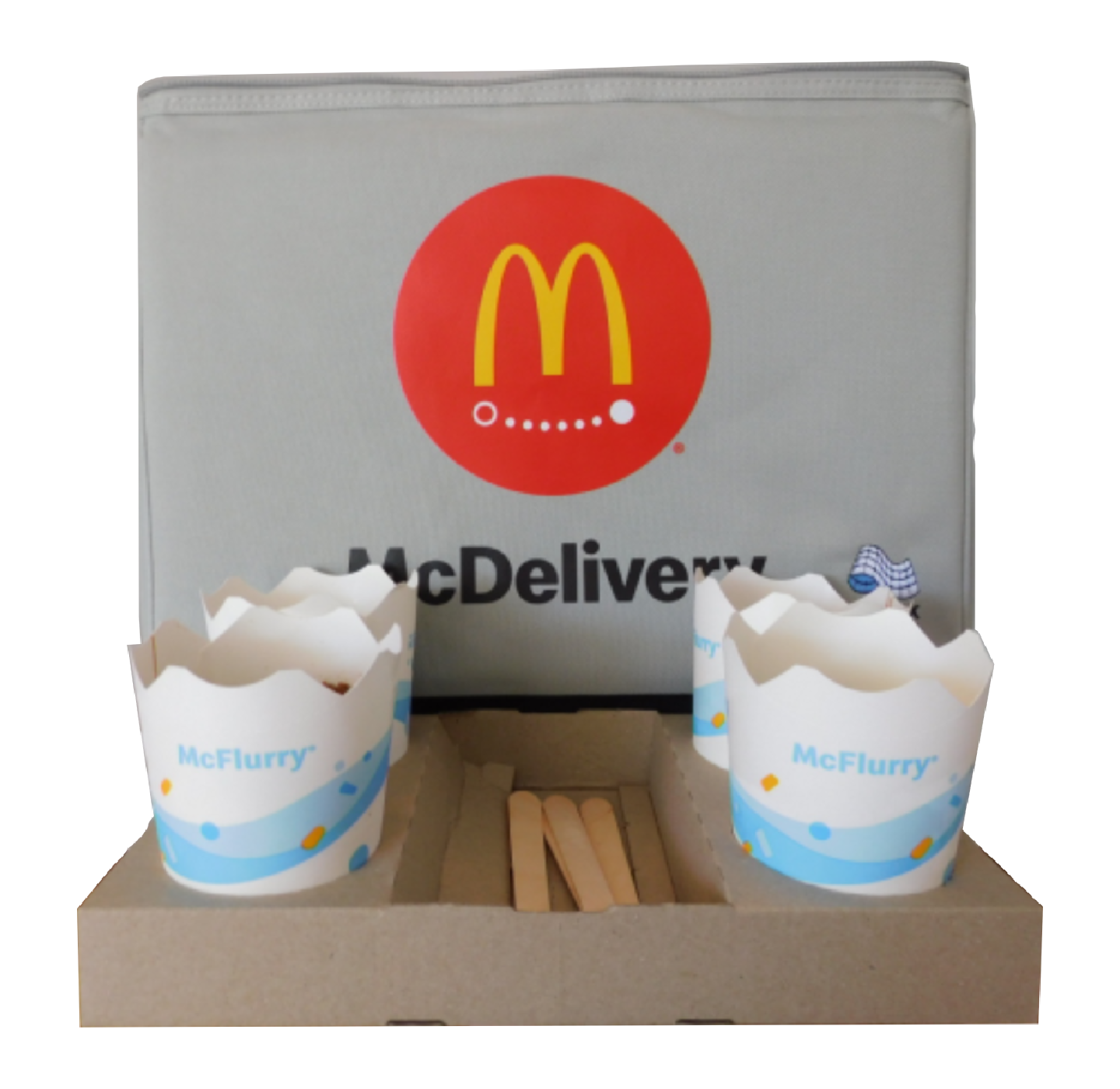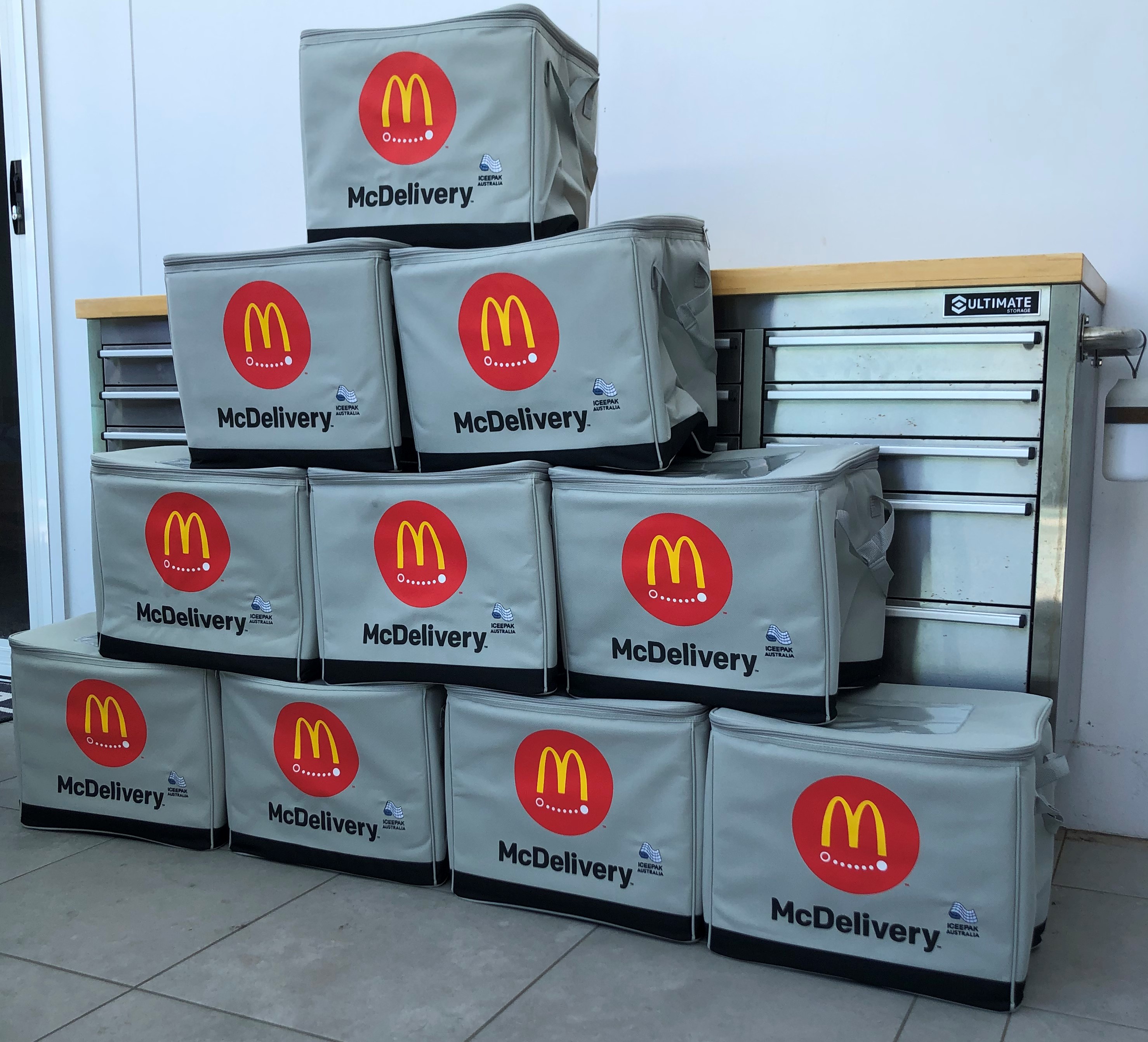 Iceepak Australia have recently designed a McDonalds Head Office Approved Delivery Solution for Soft-Serve Ice Cream Products.
Everyone knows Ice Cream Delivery is a challenge. Melted product and customer complaints are the reason Iceepak Australia have come up with a solution proven to maintain the quality of Ice Cream Deliveries over prolonged periods of time.
Iceepak Australia was approached by a McDonalds Franchise to provide a solution for their Ice Cream Delivery quality.
Following the successful trials, with ice cream quality maintained for up to 2.5 hours, they are now implementing this solution across all 10 of their stores.
The use of Iceepak Cooler Bags and Flexible Ice Blankets for McDelivery has been tested and approved by McDonalds Australia's Equipment Team
Our Flexible Ice Blankets are made with a HACCP approved non-toxic food grade film and contains 100% clean, sterile water.