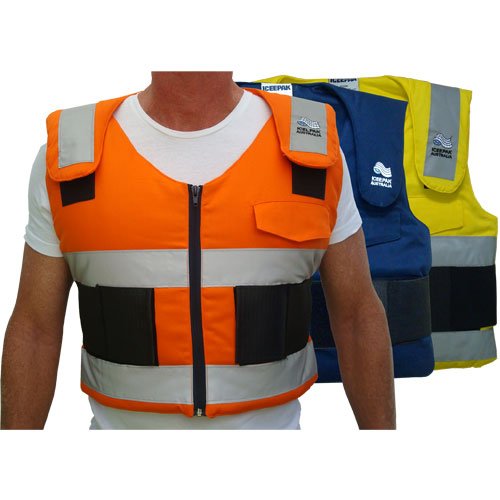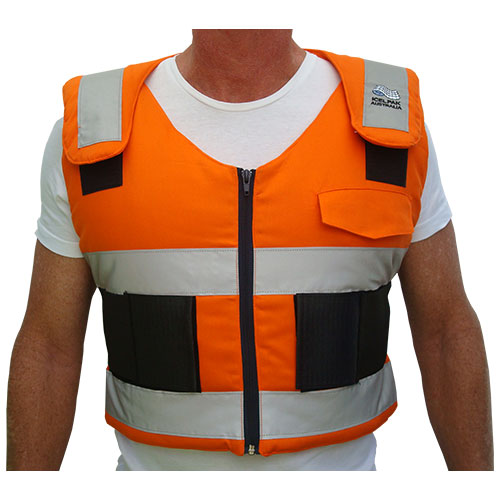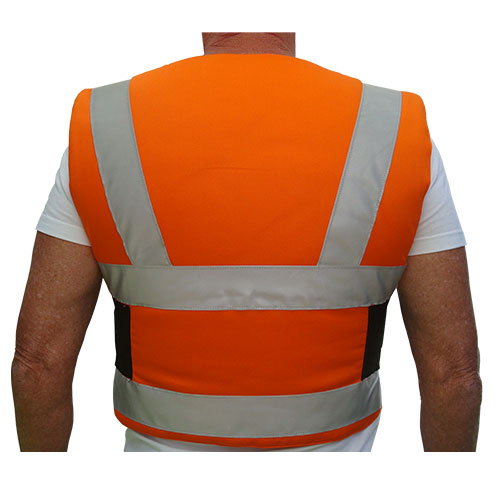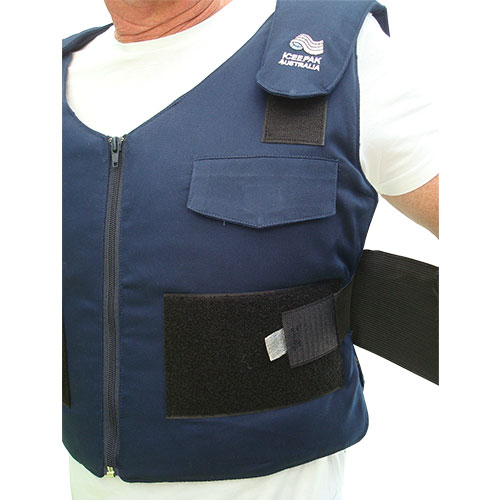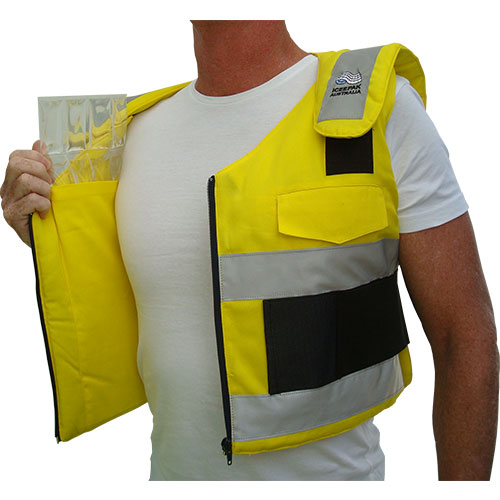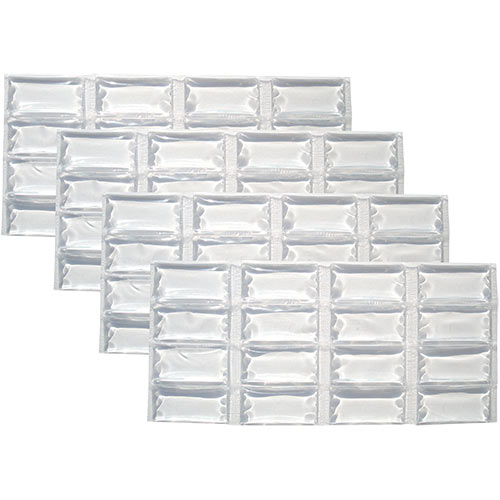 For people who work and play in the heat - have you ever wondered how to stay cool without air-conditioning?
ICEEPAK Australia manufacture and distribute the easy to wear, fully washable Cool Vest / Ice Vest which has been designed for safety and comfort as they mould and fit snug against the body. There are no bulky or dripping Ice Packs weighing you down. Instead, there are four Flexible Ice Blankets contouring the body for maximum chilling effect to help you stay cool in hot weather. The Cool Vest / Ice Vest address the serious side effects of heat stress such as fatigue, nausea and headaches, decision making in the work place and at home. They are used by Multiple Sclerosis patients to regulate their core body temperature, sufferers of migraine and by operating surgeons...
Also suitable for: Traffic controllers, mining - above and below ground, council workers, brick layers, kitchen staff, school crossing guards, construction workers, plumbers, electricians, air-conditioning workers, squash players, umpires, skaters, runners, painters, motor mechanics, panel beaters, fork lift drivers, house cleaners, carpet layers, car detailers, cable guys, fisherman, teachers, welders, fire fighters, police, gardeners, golfers, boat builders, ambulance attendants, dog walkers....
As cold does not radiate, wearing the ice vest snug against the body will provide the most benefit to the wearer to cool their core temperature. Should the ice vest be worn loosely, heat would radiate out from the body with little or no cooling effect transferring from the frozen flexible ice blankets.
Benefits:
The weight of one Ice Vest plus a set of four cells is approximately 1.4 kg
Easy to fit
Moulds and fits snug against the body for maximum chilling effect
Comfortable and easy to work in
Great for active sports people
Fully adjustable for height and girth
Extra Velcro adjustment for smaller waists
Back pockets are high enough not to chill kidneys
Handy pocket for keys, etc
100% cotton, fully washable
Flexible Ice Blanket cells last longer and are more comfortable
Cells are easy to remove and replace for prolonged comfort
One set of Flexible Ice Blankets included with each Cool Vest
Extra sets/refills available for extended use of Cool Vest / Ice Vest
| Size | Weight | Front Panel Width | Back Panel Width | Length Shoulder to Bottom | Price (Navy) | Price (Hi-Viz) |
| --- | --- | --- | --- | --- | --- | --- |
| OSFM | 40kg - 90kg | 50cm | 41cm | 49cm | $133.10 | $158.40 |
| Large | 80kg - 110kg | 57cm | 47cm | 57cm | $133.10 | $158.40 |
| X Large | 100kg - 130kg | 61cm | 55cm | 53cm | $133.10 | $158.40 |
| Refills | | | | | $22.00 | $22.00 |
Terms of Online Purchase
Due to Health, Hygiene and Food Safety practices please choose carefully when purchasing our goods online, as we have a "No Return", "No Exchange" and "No Refund" policy for change of mind, choosing the wrong size, choosing the wrong colour and choosing the wrong quantity.
By proceeding with your online purchase, you are agreeing to our Terms of Online Purchase.
Product information can always be sought by calling 1300 559 568
For large or custom orders please call us on 1300 559 568
Ice Vest HI-VIS
Yellow

or

Orange
Ice Vest Refills
Prices shown in the Paypal Buy Buttons INCLUDE Australia Post postage within Australia ONLY
For overseas delivery please contact us for mailing price.
Please provide a safe and secure mailing address as well as your mobile phone # for Australia Post tracking