Horse and Foal | Cold Therapy
---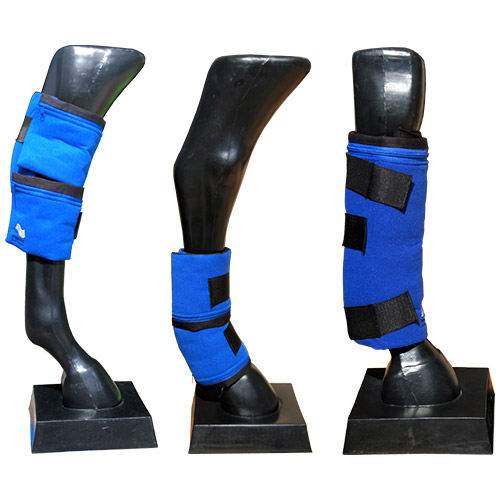 DISCONTINUED STOCK
Limited Number Available
Foal Neck and Foal Rug
Below Cost @ only $120-00 + GST
Includes 1 set of Iceepak Flexible Ice Blankets
Photo shows style only - The Neck and Rug are made from a breathable Mesh with Cotton Pockets
THE TOTAL SOLUTION TO COMBAT HEAT STRESS & MUSCLE INJURY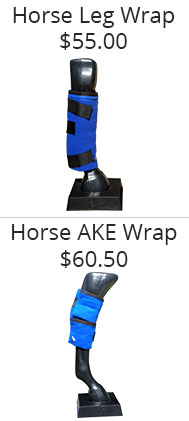 Overall cooling is a highly effective way to ensure a quicker recovery from high energy work, racing and endurance riding. Heat stress can result in muscle injury.
Boots and bandages generally insulate the leg to prevent heat escaping: however, heat build-up can be a significant factor in muscle and tendon damage. Sometimes pre-cooling can increase the optimum working levels of the muscles.
Our Horse Cold Therapy range of products is designed to be comfortable and non-restrictive to keep both you and your horse in top form. Simple to apply and use in conjunction with the Sof-Pac® insulated container which keeps your Iceepak Flexible Ice Blankets® at the correct temperature for hours.
"Cold therapy together with compression, helps to reduce or prevent swelling resulting in shorter recovery times"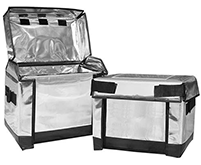 SP005 Sof-Pac® Bag in conjunction with Iceepak Flexible Ice Blankets and a Divider Shelf, for the transportation of Horse Knee Wrap and Horse Hock Wrap as well as any heat sensitive pharmaceuticals. See Flexible Ice Blanket information product page.
See our Ice Vest / Cool Vest to help the Jockey stay cool while training and for a quicker recovery time.
Terms of Online Purchase
Due to Health, Hygiene and Food Safety practices please choose carefully when purchasing our goods online, as we have a "No Return", "No Exchange" and "No Refund" policy for change of mind, choosing the wrong size, choosing the wrong colour and choosing the wrong quantity.
By proceeding with your online purchase, you are agreeing to our Terms of Online Purchase.
Product information can always be sought by calling 1300 559 568
For large or custom orders please call us on 1300 559 568
Prices shown in the Paypal Buy Buttons INCLUDE Australia Post postage within Australia ONLY
For overseas delivery please contact us for mailing price.
Please provide a safe and secure mailing address as well as your mobile phone # for Australia Post tracking